Huffington Post
By Louis Bolling
Over the past 25 years, the Pew Charitable Trusts has awarded more than $200 million to approximately 300 nonprofit organizations in Philadelphia and surrounding Pennsylvania counties.
Last week, the independent nonprofit organization announced that it will provide $6.98 million, over the next three years, to 41 area nonprofits that serve some of the region's most vulnerable adults.
"The Philadelphia region is home to large numbers of people in need, including adults facing unemployment and behavioral health issues," said Frazierita Klasen, Pew's Philadelphia Vice President.
"Pew is very pleased to support these agencies that are making a difference every day through their compassion and commitment to evidence-based best practices."
Through the funding support, the Pew Fund for Health and Human Services in Philadelphia (Pew Fund) seeks to empower low-skilled, unemployed, and underemployed adults, helping them to obtain and retain sustainable, competitive employment. It also aims to improve behavioral health outcomes, for vulnerable adults throughout various communities, by strengthening their ability to achieve independence and stability.
Courtesy of the Pew Fund, more than 35,000 people, including those struggling with homelessness, mental health issues, and extended unemployment, will be assisted on an annual basis.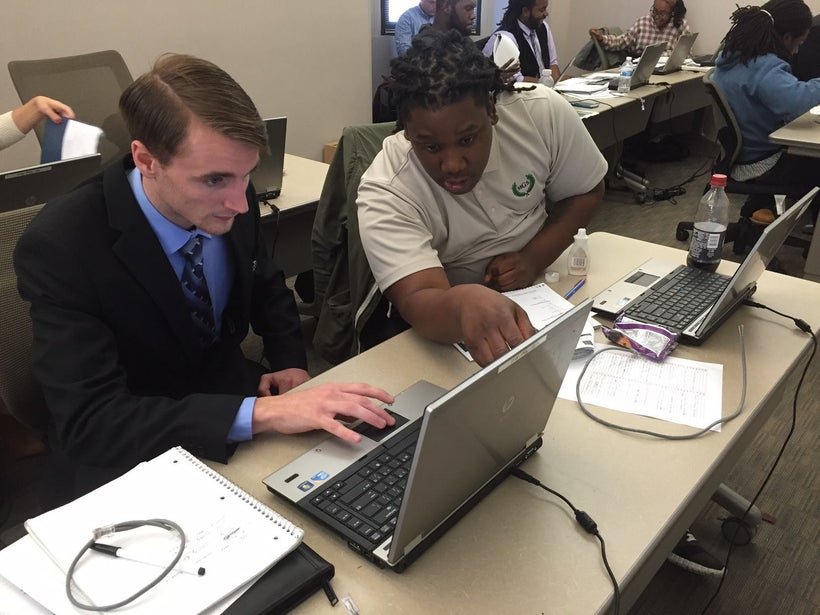 "This generous grant from Pew Charitable Trust will set scores of young adults on a pathway to training and careers in the fast growing field of technology, opening the door to sustainable wages and lifting families out of poverty," said Grace Harpole, Tech Impact's Director of Programs.
"We are grateful for the continued support and guidance that enables this important work in our community."
The Pew Fund also awarded an advancement grant to the University City District (UCD), a partnership of West Philadelphia's universities, hospitals, businesses, and residents. The collaborative seeks to improve the economic vitality and quality of life in the neighborhood.
"The Skills Initiative represents a pioneering approach to workforce development. It is employer-driven, place-based and directed by an organization with nontraditional human service roots," stated UCD Executive Director Matt Bergheiser.